Today the only artistic thing I've accomplished is painting the cover of a new journal. I am having a hard time taking the plunge into journaling so I think I'm just stalling by making more journals...LOL. But this one used to be Snow White and the Seven Dwarfs:
This is what the front looks like now after several layers of gesso and paint: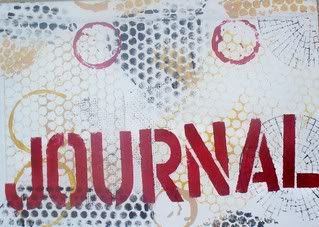 I planned on getting so many other things done today, but laundry and laziness intervened. Yesterday I got my new office all set up and talked to two friends I hadn't talked with in a while, so it's been a great weekend.
And just for kicks, here's a pic of my worktable: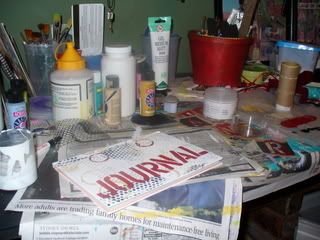 What a mess!