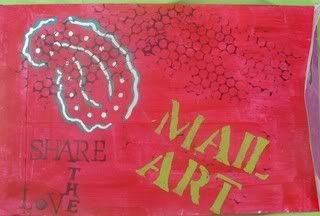 It was a struggle to get through the day at work today. I am so unmotivated to do anything I'm supposed to do there, and just had to make myself do the bare minimum. It seems that there is always so much tension there, and I think it's beginning to take it's toll. Another thing that is bothering me is our office is moving--Friday is the final day at our current location. For the last year and a half I have been able to come home for lunch, so no matter how bad the days have been I have had a reprieve in the middle of it getting to come home to visit the kitties, and recently my husband as well, since he now works closer to home. But starting Monday I wont have that to look forward to, and to make matters worse the new office is in a rather secluded area of town, with no restaurants or stores to get anything for lunch. So I will begin brown bagging it on Monday too. The only saving grace is the farmers market is 4 miles from there, so I may go on Mondays and stock up on healthy things for the week, and only have to bring a few things in to supplement the fresh fruits and veggies I can get there. Another thing I plan on doing is beginning an art journal, finally, to be worked on during lunchtime. I really need my "me" time during the day, so my plan is to close my office door with my lunch and my journal and have an hour alone. I just hope my office mates will respect that...they are much more social than I am, and want to talk talk talk, so we will see....I may have to take my journal and lunch and go sit in a parking lot somewhere in order to get peace and quiet, we will just see how it goes. Since I'm starting this journal, I ordered some Caran D'Ache neocolor II crayons, a small set of 15...I just love how they look all nice and new in their little case: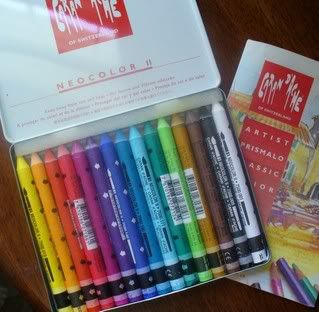 And the pic at the top is another piece of mailart I am sending, which will include this ATC:
I am still loving the vintage nudes!